Best delicious Indian desserts are here for you. If you have a sweet tooth then this article will be a treat for you. These Indian dessert recipes look delicious and mouth-watering too. Who doesn't love desserts, after all, desserts are the most loved food of everyone, people from every age group loves to eat them.
In India, there is no one who does not love sweet items because each and every state has its own specialties in terms of sweets and desserts. The list of best and delicious Indian desserts mentioned below consists of some really popular ones which are a treat to not only your taste buds but also to your eyes.
10 Best and Delicious Indian Desserts:
1. Gulab Jamun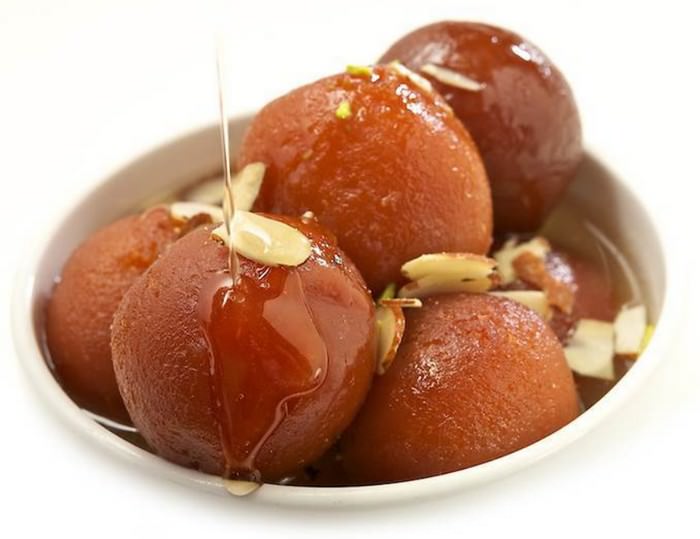 During the festival of Holi an Indian dessert which is immensely popular among the youngsters, as well as all age group people, is Gulab jamun. It is very famous and liked by everyone because it is easy to make and tasty too. It's made from Khoya or mawa so if you love khoya-based sweets then this one will be a great dish for you. You should try this out at least once in your lifetime.
2. Kheer
Another sweet dish that is loved by all Indians especially during the time of festivals like Diwali is Kheer. This yummy sweet creamy pudding can be best described as a classic Indian dessert. It's made from milk, dry fruits, and rice powder so you might think that making it would be very difficult but the recipe mentioned below will make your work easier. So try out this amazing Indian dessert recipe for your family & friends. They are sure to love it!
3. Gajar Ka Halwa
The name itself suggests how tasty this Indian dessert is going to be. If you have ever been to any North-Indian weddings or during Christmas then surely you have tasted this one because it is very popular in these regions. This is an amazing recipe and the method of preparing it is also easy so you don't need to worry about anything when making this halwa for your family during special occasions.
4. Besan Ladoo
This can be called as a famous and delicious Indian desserts which is famous in Western UP and Eastern Bihar. Basically, it is liked by people from Eastern India since childhood because they always used to get it at their Dholkis (means small shops) situated on every street where we used to go daily to buy something or other things like grocery items, cigarette, etc. It's made using Chana Dal (also known as Gram Dal or Bengal gram) hence its name 'besan' ladoos.
5. Mysore Pak
This is another sweet dish that has its origin in South India, especially Karnataka. It's called Mysore Pak because it originated in the city of Mysore (we all know that this place is famous for its sweets). It is an easy-to-make recipe but if you are not patient enough then it might be difficult for you to prepare because you have to wait till it gets cooled down otherwise your hands will start sticking to the mixture. So be careful while making it and try this amazing Indian dessert at least once!
6. Gulab Jamun with Rabdi
This is something similar to gulab jamun but only with a little twist in flavors and taste since rabdi is added to it. This is another popular delicious Indian desserts. It has got more popularity because of both its taste and look, which makes it even more special.
7. Badam Kheer
This is one of very simple delicious Indian desserts. It is made out of good quality almonds so you don't need to worry about anything else besides buying almond milk since all the ingredients are easily available in any Indian kitchen. The method of making this dish is also very easy so if you are a beginner then no need to worry about that too!
8. Dry Fruit Ladoos
Dry fruit laddoos are another great treat for everyone who loves dry fruits, they are not only tasty but very nutritious too as they contain many amazing nutrients like protein, iron, etc. You can carry them with you when you are on the go and eat whenever you want. These laddoos can be stored for at least a month in an air-tight container so they are good to use during different seasons of the year, like the Diwali season or Christmas, etc..
9. Khoya Barfi
Khoya barfi is an easy delicious Indian desserts that requires very few ingredients, it's made using khoya (mawa), condensed milk, and desi ghee (clarified butter) which makes this dish extra tasty & calorie-rich. This will be loved by all age groups without any doubt because everyone likes kheer in some form or other. So if you have got any party/event coming up then try out this amazing Indian dessert!
10. Ghewar
Ghewar is a kind of Indian sweet which is famous in Eastern UP & Bihar regions, basically, it has got its origin from there. This winter special dessert is made using wheat/atta, ghee (clarified butter), sugar, and nuts like cashew nuts, pistachio, etc.
As this dish contains many ingredients so it's not very easy to make but making this for your guests will surely impress them during any event or party because everyone likes desserts with different flavors!
Ghewar means these are deep-fried discs of dough soaked in sugary syrup that keep well for weeks if you store them properly. So try out this amazing delicious Indian Desserts recipe now! So these were some of the best Indian desserts which you should definitely try at least once in your lifetime. These are not only easy to make but also have got amazing flavors & taste hence they would be loved by everyone without any doubt!
So what are you waiting for? Try out these delicious Indian desserts ASAP because I am sure that you won't be disappointed at all.
What is the most popular dessert in India?
Ranging from Gulab Jamuns to Ghewar, nostalgic favorites to modern avatars, listed above are the most loved 10 best Indian desserts.
Which Indian sweet is best?
Best Indian sweets are Gulab Jamun, Rasgulla, Ladoo, Barfi, Mysore Pak, Rasmala